Now Shipping, The Embrilliance Thumbnailer provides an easy way for you to view embroidery designs on your Mac and PC.

If you've been downloading or buying embroidery designs, you need the Thumbnailer.
It's this simple; You can now view designs in your Explorer or Finder or with Cover Flow!

You can also view designs in the Finder Preview: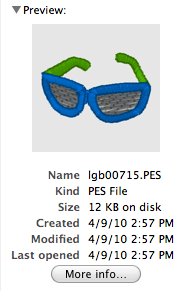 Designs in the Finder are drawn with a realistic 3D view: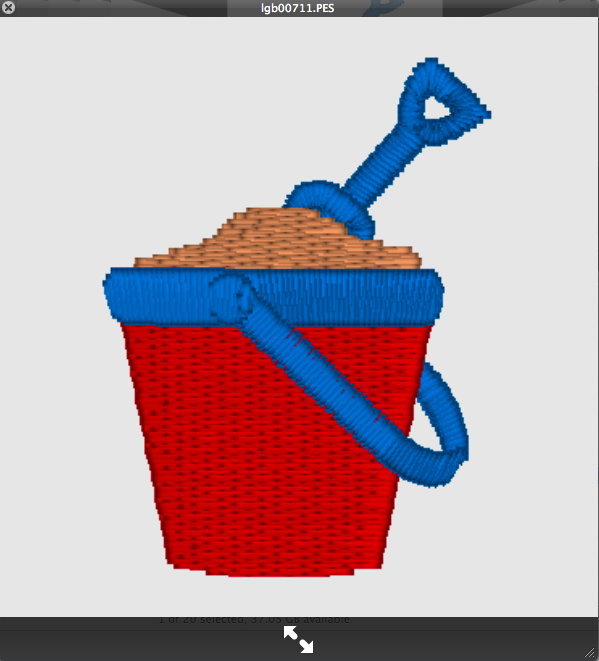 And you control the design formats you want to see using a preference pane:

This program is a World's First!
It contains the World's First Mac and PC Identical embroidery product, released at the same time!.
It is the World's First embroidery product that has a 64-bit Windows version.
It is the World's First embroidery product that supports Mac OSX, Windows XP32, Windows Vista 32/64, and Windows 7 32/64
Now for those of you who also have Windows-based machines, or run with Parallels so that you can get to your other embroidery software, we also include the Windows version of the Embrilliance Thumbnailer too!